Working...

Thirteen Attend First BPA Meeting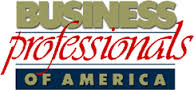 BPA held their 1st meeting
this Monday
during lunch. At the meeting they were shown a promotional video about BPA and National Leadership conference, which will be held in Anaheim, California
May 6th-10
, and elected officers.
Those in attendance were:
Maggie Base
Madison Brungardt
Crista Hays
Irene Rodriguez-Reporter
Alyssa Sweezy-President
Cailyn Brown -Treasurer/Secretary
Kaylee Scanlan-Vice President
Dupree Brown
Shelly Hatton
Destiny Wilson
Lane Hicks
Gage Owings
Kaylynn Chapman
Students can still join BPA. Any 9th-12th grader who has had a Business Information Technology Education course may join. The cost is $20 to cover local, state and national dues.
To learn more about BPA visit www.bpa.org.