Working...

Frequently Asked Questions about the Bond Issue and Building Project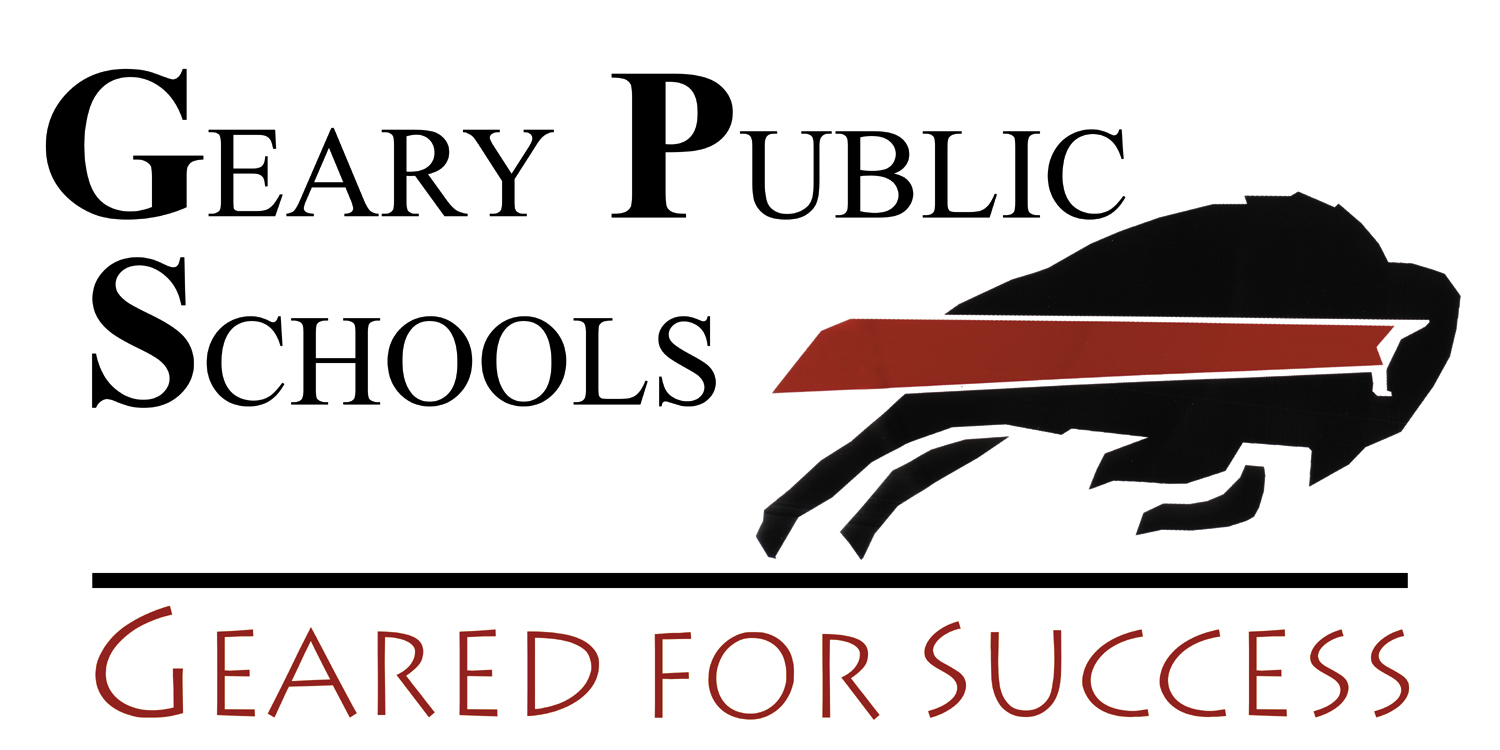 FAQ'S ABOUT THE BOND ISSUE
WHY DOES GEARY PUBLIC SCHOOLS NEED A BOND ISSUE?




We discussed the need for a new school previously in the newspaper and at a community meeting prior to the bond issue election last spring. Unfortunately, many in our community did not think Geary needed a new school.




However, the facts remain:




Our

schools wear out; infrastructure wears out, and buildings do not last forever. The time for a new school to be built has never been better for Geary. We continue to put money into deteriorating and outdated structures across the district. Our children need to go to a school with improved safety and security, a modern infrastructure, with technology-based and career-based classrooms for our 21st century curriculum that match the current demands for students to be competitive in the world.
WHO WILL BENEFIT FROM THE BOND ISSUE?




FACT: EVERYONE!

The new facility will benefit every child in the District. We are consolidating our resources as a whole to bring our district together and build bonds of strength from PRE-K to 12th grade. We want to make our buildings ADA compliant as well as solve our plumbing, electrical, roofing, and restroom needs. The 1950's-1960's wiring and capacity does not support today's technology and facility upgrades.
WHAT IS INCLUDED IN THIS NEW BUILDING?




FACT: EVERYTHING!

Safe rooms, security cameras, door lock control mechanisms, technology updates, dining/eating facility updates, Pre-K through 12th grade classrooms dedicated for specific needs from desks and chairs to sinks and stoves, computer labs in multiple areas for all to utilize, STEM lab rooms, SPED rooms, Alt Ed room, restrooms and drinking fountains dedicated, separated, and appropriate for all grade levels.
WILL THERE BE ANY TRANSPORTATION ON THE BOND?




FACT:

Not needed at this time. We lease our buses currently and get 3 new yellow buses every three years when we turn them back in. Recently we were able to purchase a 14-passenger bus, 2 new new activity buses, and we recently purchased a new 8-passenger van for student travel. We also purchased a new ¾ ton AG truck for the FFA program and a 30 ft trailer this past month to transport all the FFA kids' animals to contests. Our needs are pretty well covered in these areas.
IS THERE A GYM INCLUDED?




FACT:

It is a Practice Gym. It will be part of the addition with locker/dressing rooms. Our elementary students will have an onsite PE facility for activities so there will be no more walking back and forth to the gym and worrying about the weather. We must also have two places to practice for our basketball teams during their season in the winter.
HOW MUCH IS THE BOND ISSUE?




FACT

: The question we all want to know. I think everyone understands we cannot build schools for free, although it would be nice. Our Net Assessed Valuation (our tax base) is higher than it has EVER been due to the growth and improvements we have witnessed going on in our area during the last decade – especially the last few years! The $33,490,000 Proposition covers all of our needs for improvements for the children of Geary. The projected impact to ad valorem taxes is an increase of 43.68%. Our millage rate has been so very low for so long, and went to zero this past summer when the Stegall-Long field house project went off the tax rolls. Most Districts have Sinking Fund Millage Rates between 25 – 35 mills which helps keep their infrastructure up and base available for upkeep. Our Sinking Fund Millage Rate has been around 6.15 mills (ours is projected to go to 30 mills). The cost of buildings will only increase as time goes on; this is a fact. The current design has all the relevant and important educational concerns covered as required by design mandates and law. Our students and staff will thrive in a safe, secure and sanitary facility to get their education on a daily basis. We have talked about what surrounding districts are doing and have done with bond issues recently to upgrade and build new schools. They are doing it for the same reason we need to as their schools wear out and fail from the inside out. We want everyone to be "ALL IN FOR GEARY PUBLIC SCHOOLS!"
What about the land and utilities for the new school?




FACT

: The school has purchased the land. Also, in order to extend the utilities to the location, in cooperation with the estimate from the city, that part of the construction cost will be within the bond issue and there will be NO utility cost increase to the community patrons. This not an uncommon procedure in small towns like Geary, where the city does not have the resources to add or extend utilities to new school sites when one is built.
What about refurbishing the old schools; can't we just fix them?




FACT:

We had a full examination of the buildings by the architects and construction management group. The refurbish amount for all the sites will be at least $20 million and this is without the inclusion of unknown factors like: asbestos removal, termite damage, and other unknowns that occur once they start tearing things apart. That also does not include the cost of rental of portable buildings during the demolition and construction process. These things alone will cost another $2-5 million dollars at least by their best estimate and still no guarantees what they will find and have to fix. So, when compared to the new construction cost of $26 million, you can see the reason why it is smarter to go with a new, clean and modern building on a new fresh site.
Final Thought: We are striving to make things better for our community and students for the future. We invite everyone to come by the Administration Office and look at all the paperwork, designs and figures to answer any questions you may have. There are no secrets and the school board wants to make sure all your questions are answered. We are here to serve for the good of our students and it is time to give them a great learning facility to develop their growth each day. We have also put a link in the "Ask Your Questions" article to post questions about the bond issue. We will be glad to answer and provide you with any other facts that may not have been covered previously in the newspaper or at the first meeting.
Thank you for taking time to be involved in your student's education and future!