Working...

Geary TSA Dominates Rush Springs Conference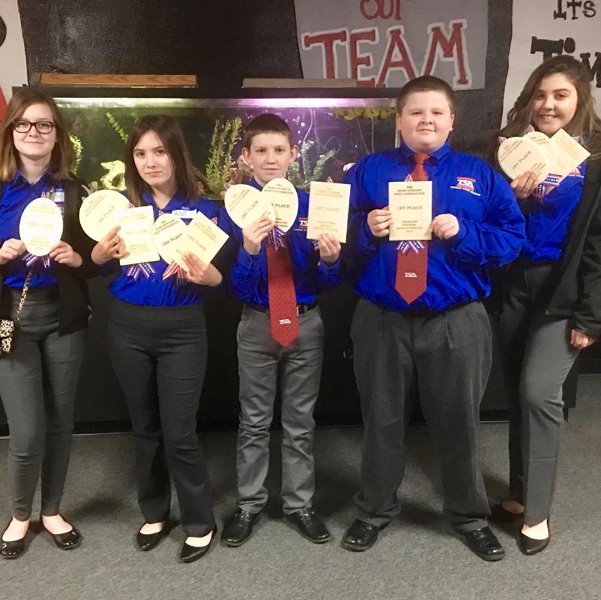 by Cody McPherson, Technology Instructor
Geary TSA dominated the Rush Springs Mini Conference with 12 top 3 finishes. These students gave up their Saturday to go and compete. Connor Bernhardt won 1st place for dragster, 1st place for Digital Photography, and 1st place for Career Prep. Emily Leyva won 1st place for TSA Creed, 1st place for Prepared Speech, and 3rd place for Essays on Technology. Mesa Flippo placed 2nd for her Essay on Technology. Elliott Harrell won 1st place Essays on Technology, 2nd place Digital Photography, and 3rd place TSA Creed. William Boon and Tony Davidson won 1st place for Problem Solving. Mesa Flippo, Emily Leyva, and Connor Bernhardt placed 1st for Leadership Strategies. Special thanks go to Jason and Brook Peck Bernhardt who accompanied the students and helped judge some of the competitions.