Friday's home softball games with Hinton have been cancelled due to rainy weather.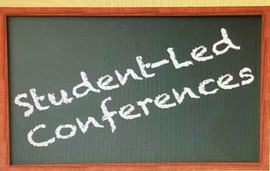 Middle school and high school students will take the lead in conducting spring conferences with their parents Monday, March 8, in the Old Gym. Students will follow an agenda of items they want to present to their parents, including their academic progress, their education and career goals, and fall enrollment. Parents will be given an online link to sign up for a 20-minute time slot for the conference with their child. To prepare for the spring conferences, students will meet March 1 and March 4 in their circle groups to complete goal-setting activities related to their education and career interests. They will also build a picture of what they envision for themselves 20 years in the future as far as where they want to live, their career path, educational achievements, and what they would like to accomplish later in life.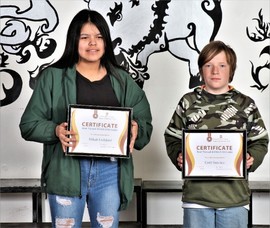 While virtual January and February 2021, two students were able to complete Web Design using HTML/CSS without assistance. Seventh graders Mikah Littlebird and Cody Sanchez were presented Best Virtual HTML/CSS coder certificates from their teacher, Mr. Petrone. Congratulations Mikah and Cody!