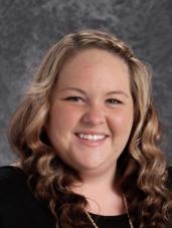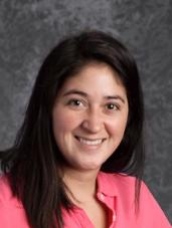 November Teachers of the Month are Taylor Bailey, representing the Elementary School, and Lupita Escobar, representing the Jr-Sr High School.
Taylor Bailey is in her second year teaching Pre-K at Geary Elementary. She graduated from Southwestern Oklahoma State University with a bachelor's degree in Early Childhood Education in 2013. She was also recognized for the Who's Who award among students at SWOSU. In her free time she enjoys spending time with family and friends. Mrs. Bailey enjoys teaching at Geary and is looking forward to many more years.
Lupita Escobar is new to Geary Schools and teaches middle school and high school Spanish. She graduated from SWOSU with bachelor degrees in Spanish and Social Work and has a master's degree in Elementary Education. She also played soccer for two years with the University of Central Oklahoma. Mrs. Escobar is married and has a one-year-old daughter. In her spare time she enjoys playing soccer and spending time with her family.
What students have to say about Mrs. Bailey: "My favorite thing about Mrs. Bailey is when she laughs." (Ilsa Base) "Mrs. Bailey is the best because she always fixed my hair and gives great hugs." (Justice Ketchum) "I love Mrs. Bailey because she is my bestest, bestest friend." (Lizzie Malloy)
What students have to say about Mrs. Escobar: "She always gets done what she sets her mind to and she makes Spanish fun." (Becca Allen) "I like doing Spanish Bingo and celebrating Mexican holidays like The Day of the Dead." (Jamie Yellowfish)